Joining the Dentist Wholesale Program is the perfect way to support your oral hygiene program and generate ongoing income.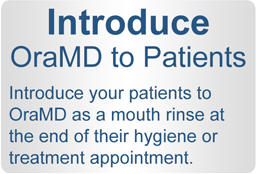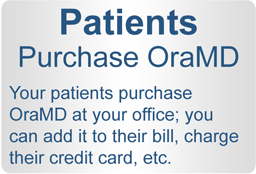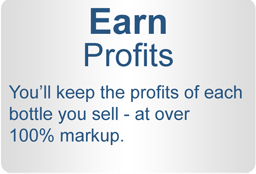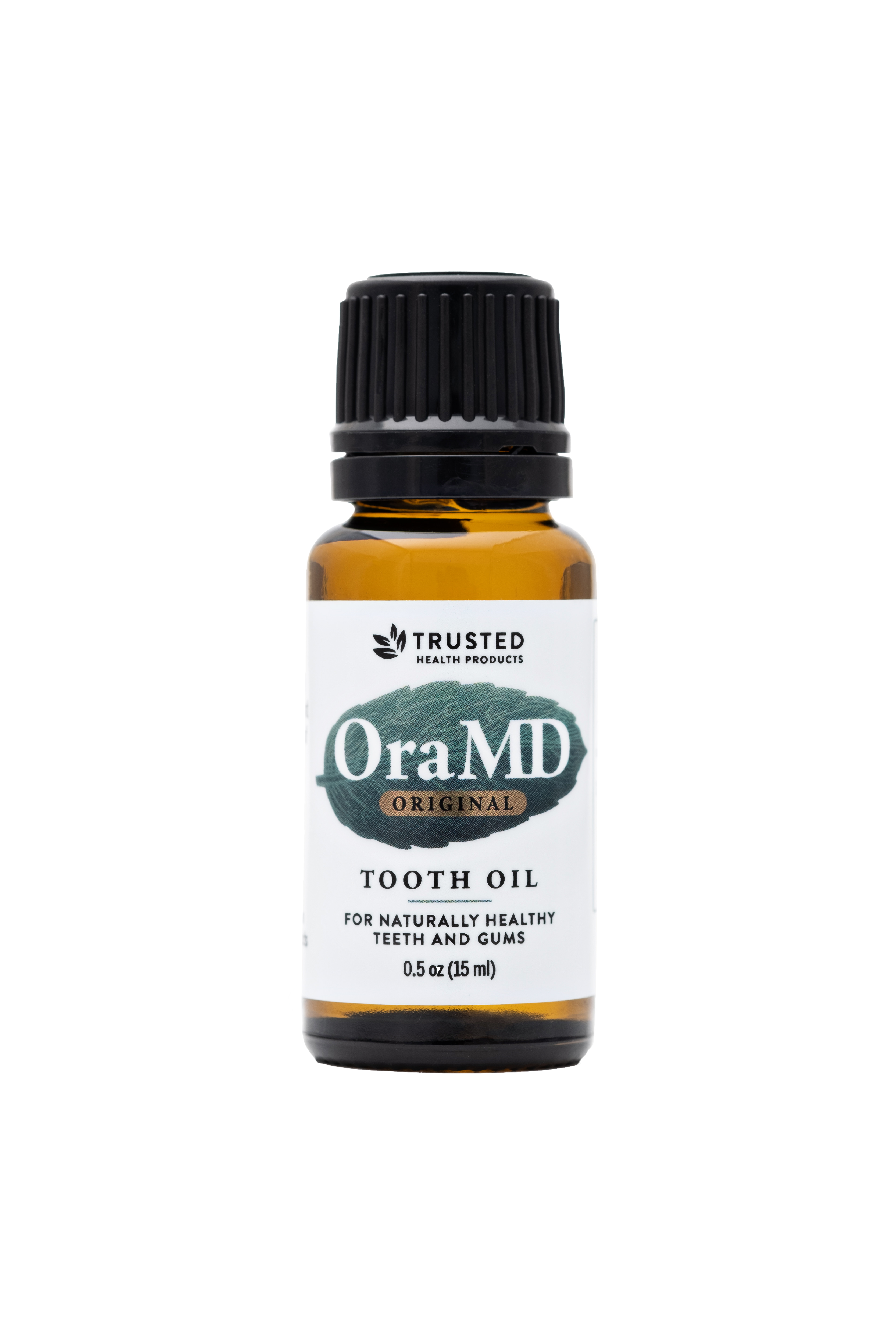 Dentist Wholesale Program Benefits
Excellent source of ongoing income

High percentage of repeat purchases
Over 100% profit markup (wholesale to retail)



Easy to implement
Purchase OraMD at wholesale cost

Recommend and Introduce OraMD to patient at Office

Make OraMD available for purchase

Add purchase to patient's bill, or accept payment
at time of purchase.
Increases the effectiveness of your oral hygiene program
Increases patient referrals
Your patients will love OraMD! Plus it costs less than purchasing chemical-laden commercial toothpastes, mouthwashes, and breath fresheners
Easy to sign up and absolutely NO sign up or monthly fees
Manufacturer's 100% Money Back Guarantee with outstanding service and customer support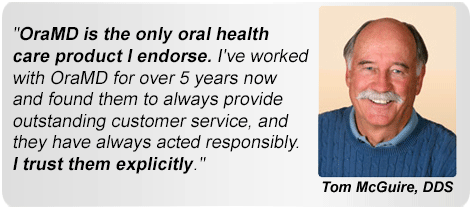 © Copyright 2011 by Trusted Health Products, Inc.